GBA Greenfield Business Showcase is Tues Sept 13
Come & Meet Our Local Business Community: FREE & Open to all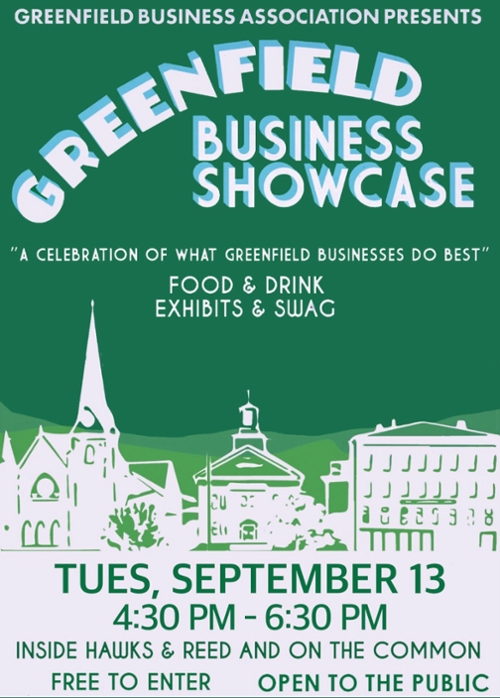 The Greenfield Business Association is thrilled to be able welcome the community to the 2022 Greenfield Business Showcase with Hawks & Reed Performing Arts Center on Tuesday, September 13th from 4:30-6:30 PM. Weather permitting, the event will spread onto Court Square thanks to the support of the City of Greenfield.
Businesses located in Greenfield or doing business in Greenfield will be sharing what their businesses do best!
This event is FREE and open to the public. Swag & sampling to enjoy! Come support your favorite Greenfield business or learn about what other businesses are around our city.
This event is also a fabulous way for businesses to meet each other one-on-one, make new contacts, and build new business-to-business relationships.
So come on out to Hawks & Reed and Court Sq to enjoy the cash bar, free samples and swag, and mingle with business with our business community. GBA Greenfield Business Showcase features the products and services of Greenfield businesses from a variety of industries in a friendly, local atmosphere that makes networking easy.
"It's a great way for the town to connect. You can see some of the businesses that have been here for a while and new ones that you don't know yet." Ben Goldsher, Hawks & Reed Performing Arts Center ©The Recorder, 9/30/2019